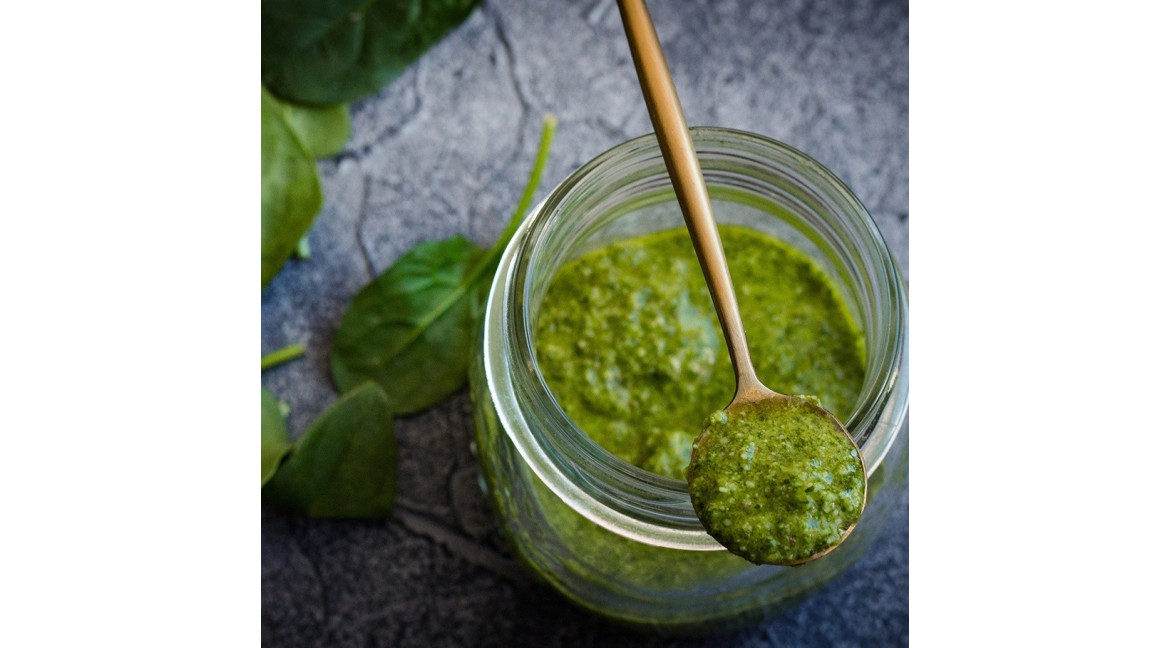 Basil pesto and toasted hazelnuts
In summer the alarm goes off early, the days in the countryside are quite long and in the evening, when I arrive, I often don't really want to cook, I just go to the vegetable garden and improvise dinner with what I find. Sometimes, however, when I have a little more time, I do the ant and prepare more than necessary so that I always have a supply ready.
Yesterday I heard basil calling me with that intoxicating scent and its green color so intense I just couldn't leave it there. But I hadn't bought the pine nuts, what can I do? When my eye fell on a package of toasted hazelnuts I had at home ... solution found!
Ingredients
20 g of fresh basil
15 g of toasted hazelnuts
20 g of Parmesan cheese
30 g of extra virgin olive oil
¼ of a clove of garlic (if you like it)
Method
Wash and dry the basil leaves carefully.
In the blender chop the hazelnuts coarsely, add the basil leaves and a pinch of salt. Pour the mixture into a bowl and add the grated parmesan and the oil slowly.
The pesto must be a bit grainy!
Results:
Here is a fresh, homemade and 100 & nsane and natural pesto! Remember not to add the Parmesan immediately, you will only have to add it when consuming it. Easy isn't it?
You can use it both to dress pasta and as a tasty dressing for a cold barley and vegetable salad.